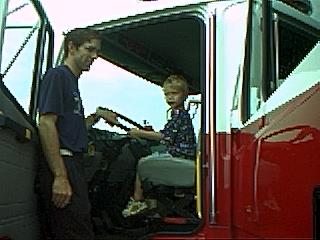 Brian demonstrating Engine 3 to an interested child
We would like to thank Brian & Dave from Thornapple Township Emergency Services in Middleville, MI for their assistance with Engine 3 to demonstrate the truck and equipment to the children.
  Also visit NEWS about this event at our other website. Please use your browser's BACK button to return to this site.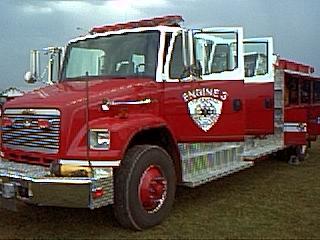 Thornapple Township Emergency Services' ENGINE 3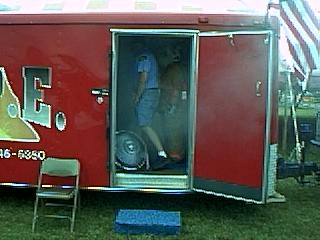 Simulation smoke being ejected from the E.S.C.A.P.E. trailer